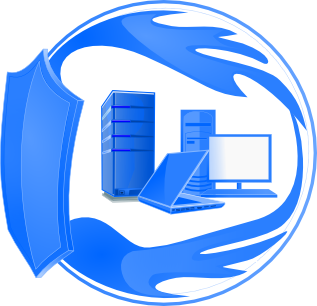 Security
In todays world, the security of company assets has never been more important. At the best of circumstances a security issue that gets exploited by a hacker or IT criminal results in defacing and other forms of denial of service, not only causing loss of business while services are down, but also loss of further business by letting potential customers notice that systems were compromised.
In the worst case, it can cause irreversably damage to the company, by leaking R&D, deleting data, industrional espionage, or other things causing the entire foundation of the company to be in jeapardy.
IT Criminals & Hackers
IT Criminals and Hackers having access to more and more sophisticated methods of attacking your systems. with ready made kits available for purchase online, capable of exploiting security issues in software being used by workstations and servers. This significantly lowers the bar for entry for both organized IT crime as well as regular Hackers withour monetary motive
Virus attacks
in the European Union, an estimated 1/3 of all computer systems experience infection with viruses and other malware. This is despite security software being in place.
Security policy
In companies with up to 10 employees, the amount that has a security policy is only 5%. in those with 10 to 49 employees, that number increases to 38%. For companies with 50+ employees, the number is only 68%.
A well defined security policy is an invaluable tool for any company to help prevent against threats.
How to prevent it?
We recommend any company to have a sound security policy. In addition we recommend constant live monitoring of systems and services, not only from a security standpoint but also for reliability and stability.
It is nessecary to analyse all the different security vectors to decide what other precautions are nessecary. Examples include encryption of especially laptops, secure passwords, OTP if used on insecure premises, etc..
We can help your company asessing your situation and help implementing the nessecary protective measures.

Contact us for more information